The G7 - Meeting
of the most industrialized Nations
in Cologne, June 18. - 20, 1999

---
Mr. Bill Clinton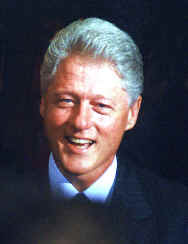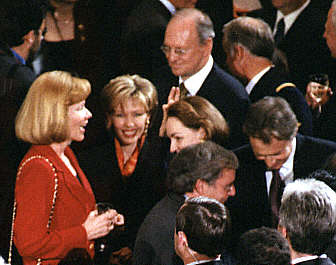 On occasion of the G8 summit in Cologne Bill Clinton was warmly welcomed. The G8 is the club of the eight most industrialized nations on Earth.
---

The Signing of the Golden Book of Cologne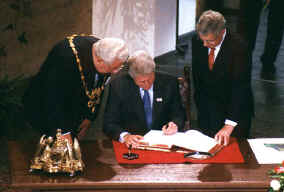 President Clinton signs the Golden Book...
---
The signing ceremony was acoustically
accompanied by the Happy Days Choir...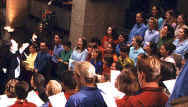 (click here to play small RA clip of the Choir)
---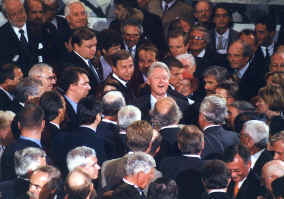 Here is a politician who is not shy of a bath in the crowd...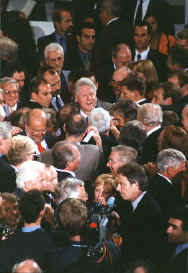 Britain's Tony Blair gave an interview to the German media
( lower half of the picture)