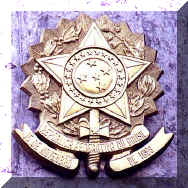 The Brazilian fact-finding mission
---
---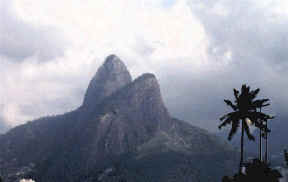 Story to be continued....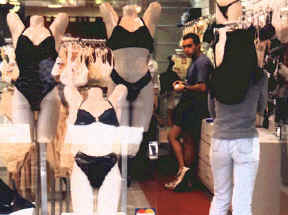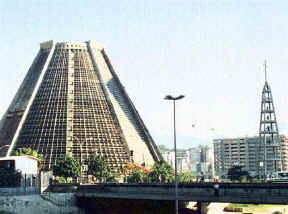 Spiritual Meeting Place in Rio
(Metropolitan Church)

Inhabitants of the Brazilian megalopolises
need to work hard to survive. They catch up on
needed rest periods whilst in transit to their
homes.

A small portion of this building in
Sao Paulo is devoted to house the
municipal library.
---

The Brazilian Flag shows the constellation of stars over Rio de Janeiro
on the day of Brazil's Independence from Portugal, each Republic being
represented by a star. The motto reads: "Order and Progress".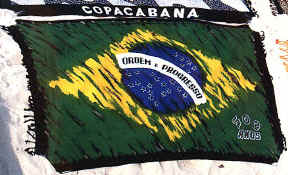 (play National Anthem of Brazil)
---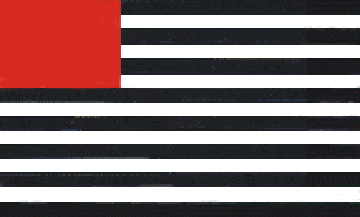 The flag of the state Sao Paolo came from the republican proposal of 1888-07-16, of the journal "O Rebate" of Julio Ribeiro.
The initial design consisted of fifteen alternate stripes, eight black and seven white, with a red rectangle in the canton,
symbolizing the racial fusion of the three races. Afterwards the number of stripes was reduced to thirteen,
and in the red rectangle appeared the map of Brazil and four stars.
Jaume Ollé - 2 July 1996

---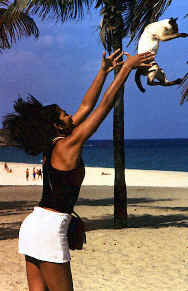 Brazilians at play on Copacabana beach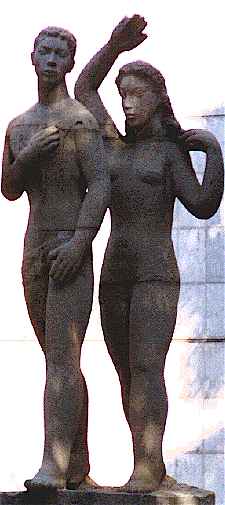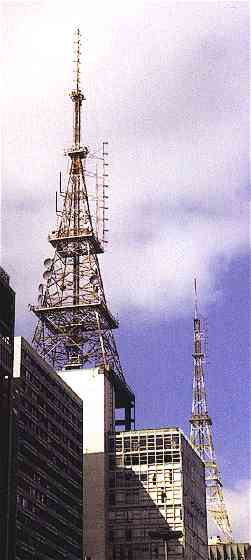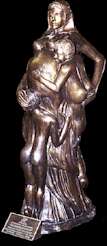 ---